The 5th Detachment of the Egyptian Contingent Receives the United Nations Medal
On 7 October 2022 in Gao, Northern Mali, 525 peacekeepers of the 5th detachment of the Egyptian contingent were awarded the United Nations medal in recognition of the utmost dedication, professionalism and commitment shown in the performance of their duties.
On this occasion, the regional MINUSMA Force Commander, Brigadier General Stefan Jan ANDERSSON, praised Egyptian peacekeepers' significant contributions in a changing environment like Mali, characterized by complex risks and numerous threats.
General ANDERSSON also paid tribute to the memory of the Egyptian peacekeepers who lost their lives while in the service of peace.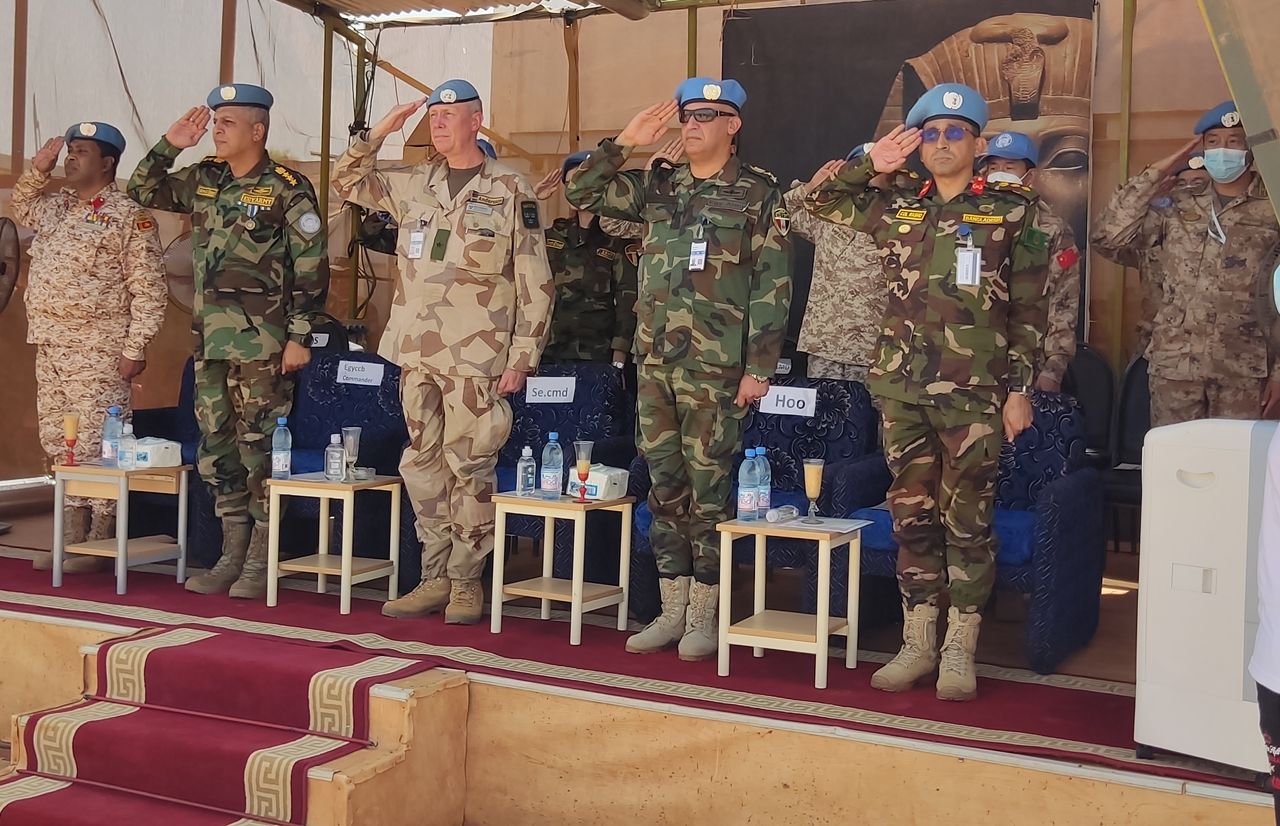 In this regard, Brigadier General Ahmed Ali SAKR, Commander of the Egyptian contingent, echoed the sentiment by honoring the memory of "all those who sacrificed their lives, who were injured or maimed in the execution of their mission: to bring peace and security to Mali. I salute them for all they have done and the legacy they have left behind, one that we must continue to uphold under the motto of 'Duty, Honor, Country'."
To date, the Egyptian contingent that performs escort convoy duties have lost 17 soldiers to IEDs. MINUSMA is one of the most dangerous UN peacekeeping operations in the world: 269 peacekeepers have lost their lives since the Mission was established in 2013.