Community radios build bridge to peace in Central Mali
Mamadou Bocoum is the Director of Kaoural radio and Regional Coordinator of Radio and Television Broadcasting Union (URTEL) in Mopti, Central Mali.  He is passionate about his job, as he defends the importance of community radios in the lives of the population in the region. According to him, the transmission of accurate and unbiased information is crucial to reduce inter-community tensions, as well as empower people. "Getting timely, effective, fair and accurate information to every village, every community, every citizen is critical in keeping a lid on tensions, particularly now with the upsurge of violence in the area. That is where community radios have a role to play in defusing tensions. "
Radio Kaoural, like eight other Mopti community radio stations, was not able to broadcast beyond the town where they are operating. It was after  a Quick Impact Project (QIP), sponsored by MINUSMA, that these radio frequency range increased, allowing them to reach remote areas through powerful transmitters.
For Kaoural, radio director, a more powerful reach of the radio frequencies results in information now being available to the whole region. Isolated populations can now be informed, rumors can be dissipated in an easier way, tensions among local communities can be reduced, and this point is very important – these isolated communities often feel disempowered during conflict.
Bah Samake, a 32-year-old shopkeeper at the Mopti main market, is a regular radio station listener. Clutching an old radio to his ears, he says : "The radio changes our lives. It makes us feel part of a society. We can keep up to date with what is happening here. We get regional news, we get local news, we hear messages. "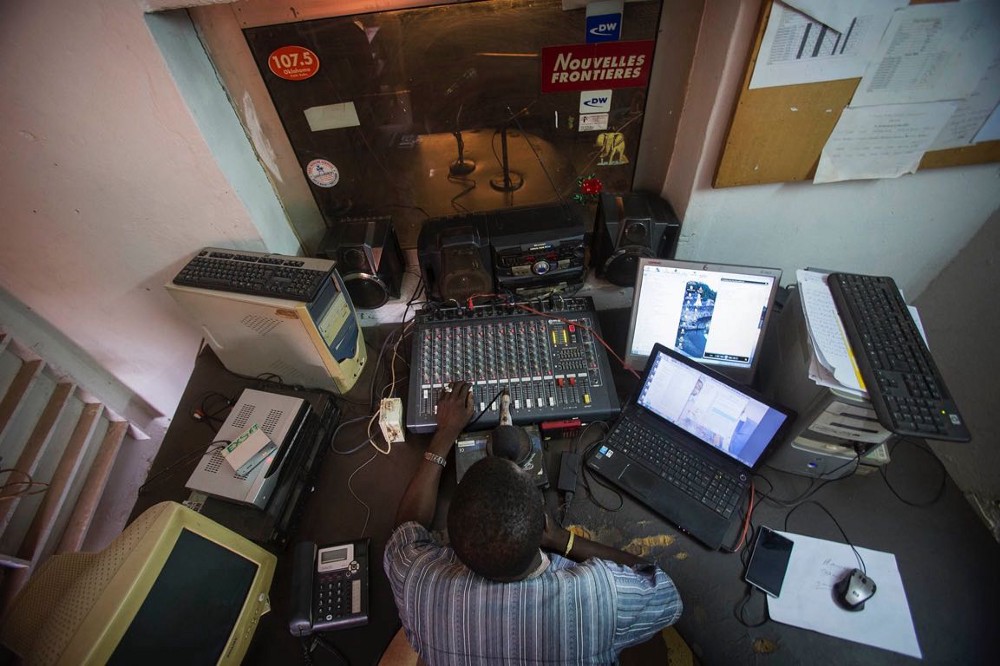 Reinforcing community radios
MINUSMA's QIP reached nine community radios right in the heart of Mali.
Kaoural Radio, Radio Jamana, Radio Guinta, Radio Saghan, Radio Tolerance, Radio Dakan, Radio Kélénya, Radio Kounani and Radio Maria benefited for a 28 million FCFA project.
The radios received a 12-piece consoled, couplers, laptops, microphones with stands and headsets, digital voice recorders. The equipment and the broadband guidance antenna System installed in a 40 meters tower revolutionized way of reaching its audience. that allows to enlarge audience.
Improving the radio programs quality and allowing these productions to reach isolated areas is part of the strategy to promote social cohesion and raise awareness of a culture of peace.
"The antenna had fallen because of the wind in 2013. Today, thanks to the MINUSMA project, we have a 40-meter antenna on the roof of the building, which allows us to reach listeners well beyond boundaries of the municipality again", Kanda Kelly, Director of Radio Saghan says.
In Mopti, where remoteness and limited infrastructure cause isolation to many communities, community radios are often the only media to connect them to each other and to the world. Whether in a larger town, a small nomadic community or deep in the desert, many people listen to the radio.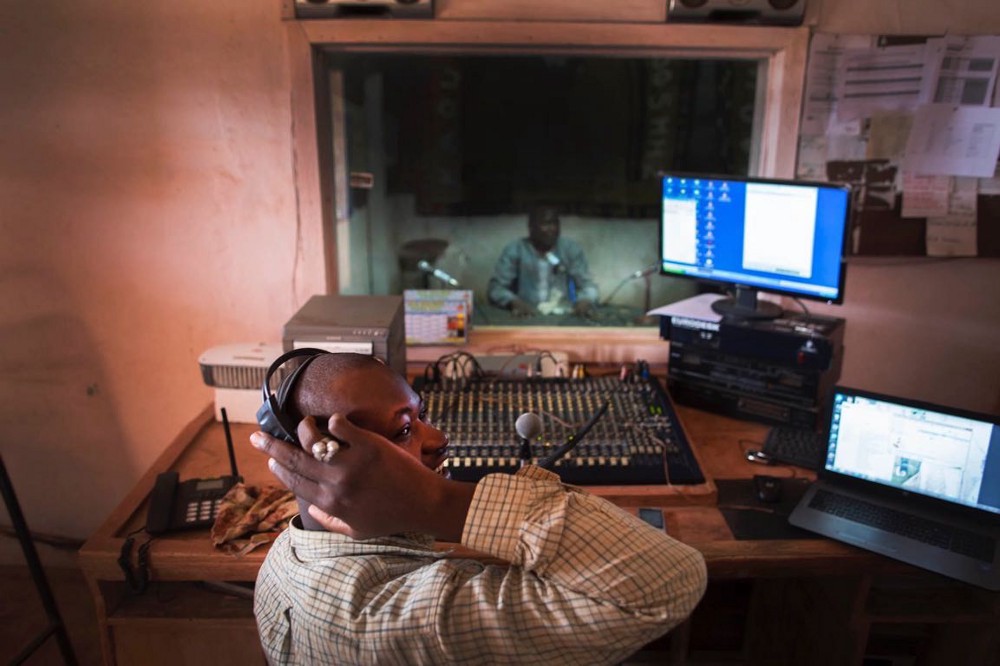 This year the intercommunal violence between armed members of the Dogon ethnic group, mostly farmers, and the Fulani herders, was raised to a whole new level, claiming hundreds of lives and displacing thousands of people, from both communities, that had previously coexisted for centuries in exemplary harmony.
"The goal is to create a dialogue, that people talk to each other. For the promotion of peace and tolerance, " says Mamadou Boucoum. "We broadcast a variety of messages promoting peace, nonviolence and healing. We report important information and provide listeners with messages that help address long-term consequences of violent conflict. Since peasants are not in town, it is important to spread the information beyond the city of Mopti. The transmitter provided by MINUSMA allow us to do that."
A lifeline in a country in crisis
In a country where only 33% of the population can read and write, Mali has one of the strongest community radio networks in Africa. This landlocked West African country has more than 170 private radio stations, 121 of them are community radios, mostly rurally based.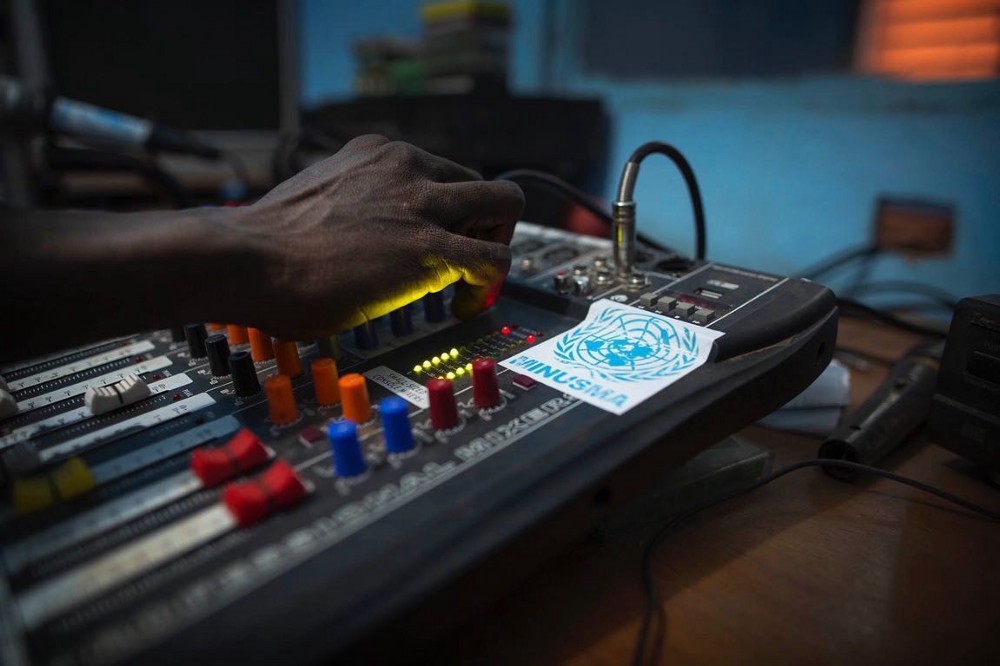 "On Radio Jamana, we see the role of local radio as a role of information and education. They inform, sensitize, exchange with the auditors. Education through information is at the heart of our radio's mission", says Oumar Diabaté, Director of Radio Jamana.
Affected by the ongoing crisis, people in Mopti have a dire need for reliable, balanced, and timely delivered information, and there is high hope that these nine reinforced community radios begin to fill the gap.