In Gao Radio Naata is back on the air
On January 17, 2023, in Gao, Radio Naata celebrated the reopening of its broadcasting studio in its courtyard, at the foot of the mast of its transmitter. In August 2022, a fire had destroyed all the technical equipment of the station, following a short circuit. After the station burned down five months ago, the residents of the city of Gao launched an initiative under the patronage of the governor to raise funds for its reconstruction. Complementing these local efforts, German and Belgian MINUSMA peacekeepers took on the repair of the building.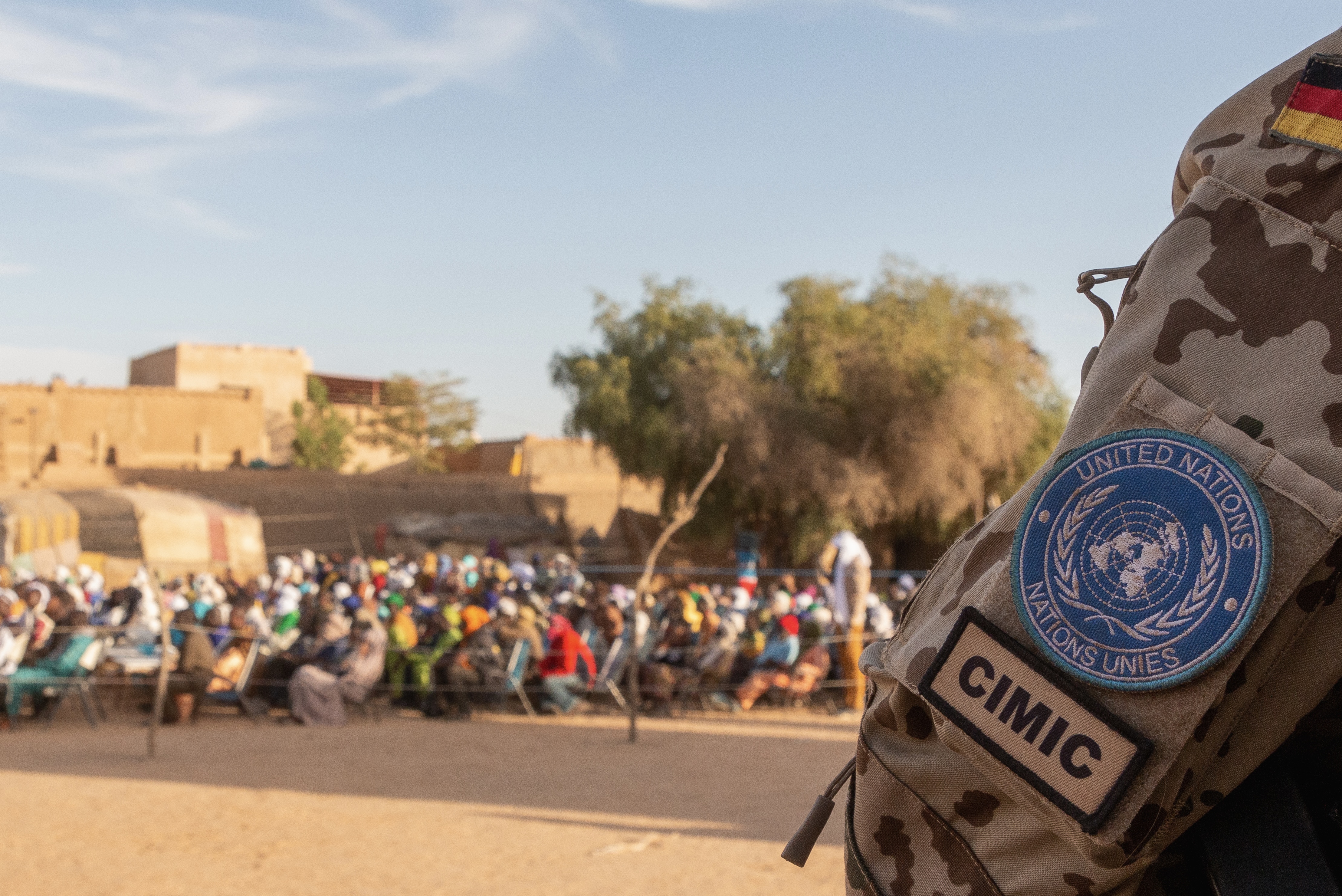 Radio Naata, which translates to "hope" in Songhai (a national language of Mali), is a local radio station that broadcasts to Gao and beyond, within a 100 km radius of the city. It is the oldest radio station in northern Mali. Synonymous with social cohesion, this community radio station is run by the local population and is dedicated to maintaining social balance and supporting the peace process in Mali. This important role was underlined by the representative of the German contingent leader at the reopening ceremony, in the presence of the Governor of the Gao region, Moussa Moriba TRAORÉ, and several local notables and many inhabitants of the town. Stressing the importance of the radio, the president of the listeners' club wished the 20 directors of the station every success for the future.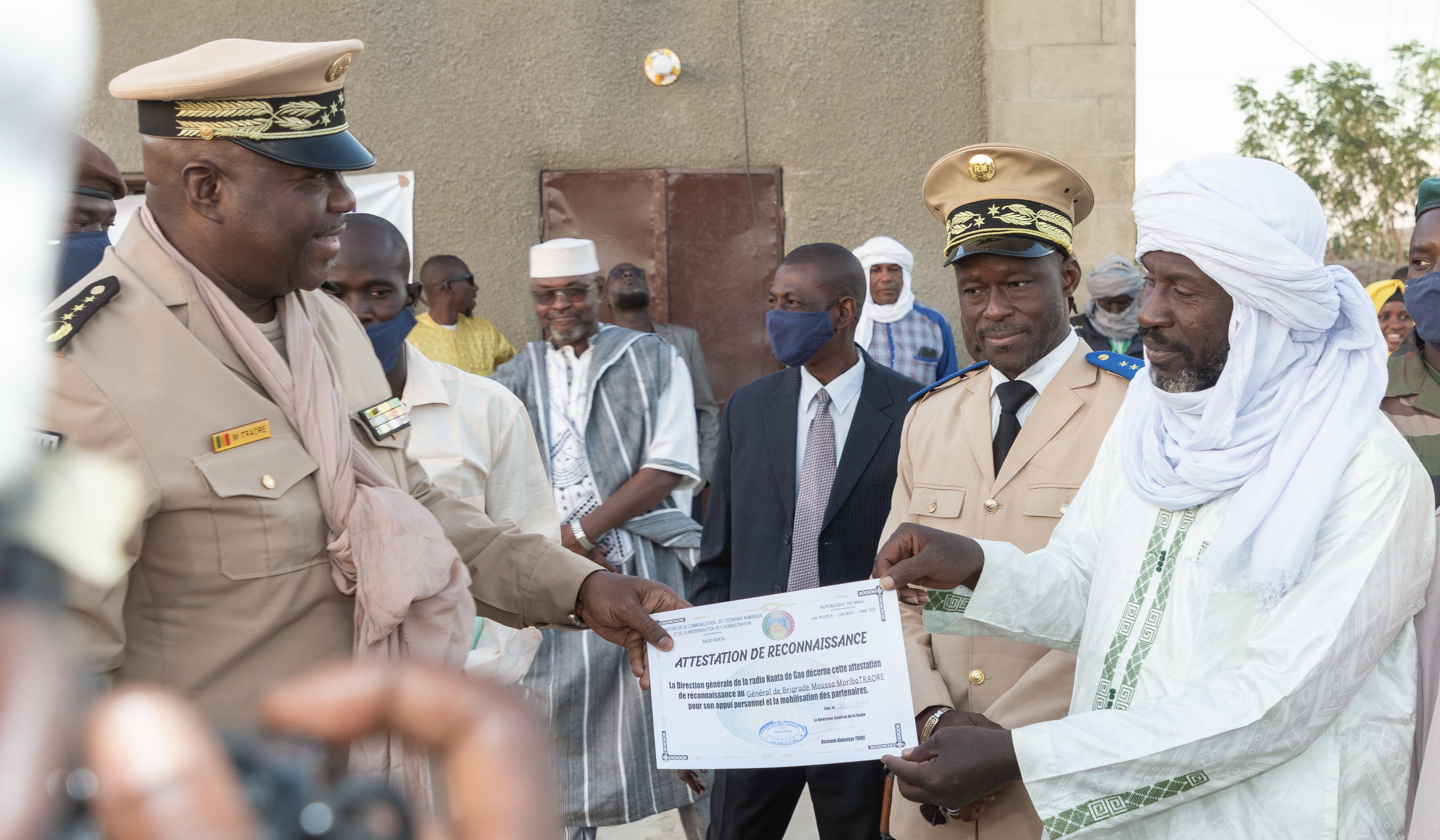 The relationship between Radio Nataa and MINUSMA began with the deployment of the UN Mission in the region with numerous technical and logistical supports. These include: the storytelling competition to strengthen social cohesion, initiated in 2014; the acquisition of production and broadcasting equipment in 2019; and in 2021, another capacity building project for journalists and community radio directors.