IED attacks continue to take their toll on civilians in Mali
Attacks involving Improvised Explosive Devices (IEDs) continue to take their toll on civilians in Mali. In the first quarter of 2023, the country recorded 39 incidents resulting in over 30 deaths and 86 injuries. On April 9, six passengers, one man and five women, were killed when a public transport vehicle struck an IED in the village of Kombona, Mopti region, while two other passengers were seriously injured. This attack was attributed to armed terrorist groups (GAT) operating in the area. In another incident on April 8, two young men were killed when they struck an IED while riding their motorcycles on the Segou-Niono road, about three kilometers from the town of Niono.
These attacks on civilians cause not only loss of life, but also fear and displacement of the local population. The situation is a tragic reminder of the complexity of the security environment in Mali, highlighting the need for continued efforts to strengthen security and protect civilians as well as peacekeepers. The United Nations Peace Mission in Mali (MINUSMA) was also the target of IED attacks, resulting in the death of three peacekeepers and injuries to five others, also in the first quarter of 2023. Although this represented a decrease in the number of attacks from the 18 attacks on MINUSMA reported in the last quarter of 2022, which resulted in 38 injuries, IEDs remain one of the greatest challenges facing peacekeepers, Malian defense and security forces, and civilians. In the Centre region, for example, MINUSMA logistics convoys were targeted three times between April 14 and 19.
The use of IEDs results in loss of life, and their continued threat hinders the delivery of humanitarian assistance to those in need and continues to pose a serious risk to the security and stability of Mali. MINUSMA continues to work with the Malian authorities to strengthen security measures and ensure that those responsible for these attacks are brought to justice.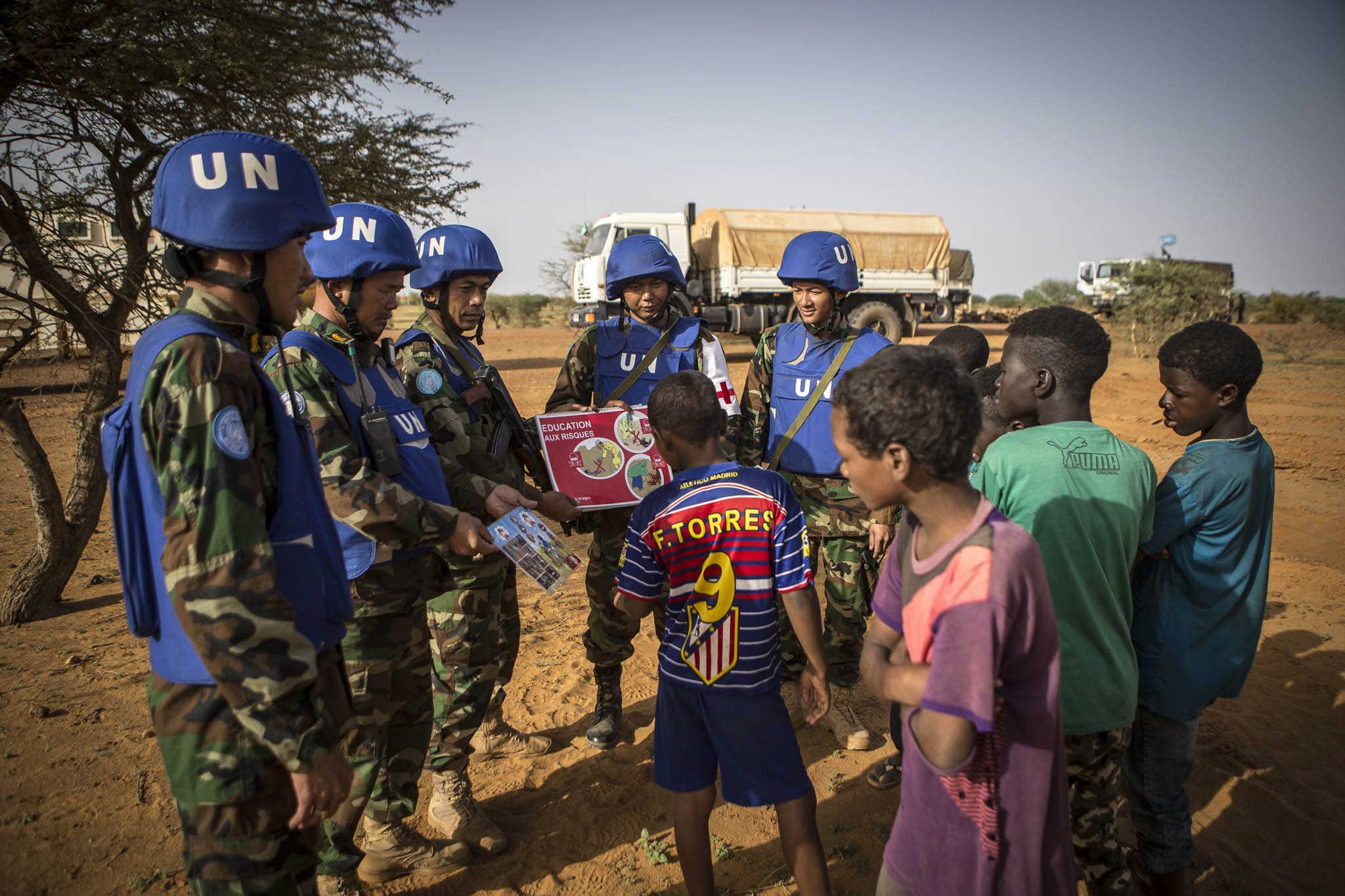 To mitigate the impact of the threat, particularly on civilians, MINUSMA is supporting risk awareness and education on the dangers of explosives for conflict-affected communities. In addition to assisting victims of explosive incidents, the mission also works closely with Malian authorities to build their capacity to mitigate the threat of explosive devices.