140 peacekeepers from the8th detachment of the Cambodian demining contingent receive the United Nations Medal
A united Nations peace medal ceremony for elements of the8th detachment of the Cambodian Explosive Ordnance Disposal Contingent (EOD Team) took place on 10 September 2022 at the MINUSMA camp in Gao. Intended to salute the bravery of the peacekeepers, these decorations were awarded by Brigadier General Stefan Jan ANDERSSON, Commander of the MINUSMA Force in the region and the Head of the Regional Office of the UN Mission, Mohamed El-Amine SOUEF.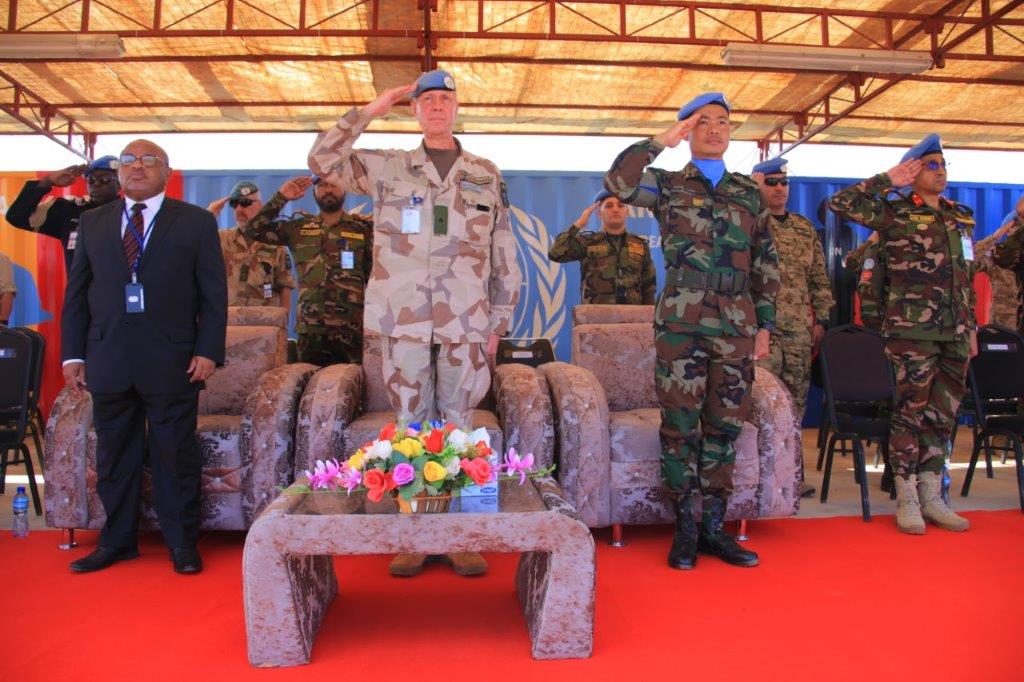 "You constantly prooved that you are incredibly professional, dedicated and loyal. I am very grateful to you, I am very proud of you and you should be proud of yourselves," General ANDERSSON told the recipients.
Numbering 140, peacekeepers from the8th detachment of the Cambodian contingent of the MINUSMA Force were deployed in the regions of Mopti, Timbuktu and Gao, with a command post based in Gao. "Cambodia's EOD team has completed a total of 150 missions of 1 to 15 days in the field," explained Colonel Sovannara LEANG, Commander of the detachment before adding that this work makes it possible to: "identify, neutralize and demolish improvised explosive devices (IEDs) and unexploded ordnance, as well as to set up a permanent watch (24/7) by call and in the areas of responsibility".
Along with mines, IEDs undermine the freedom of movement of all, be they national authorities, civilians, formed police units or humanitarian organizations. These professionals risk their lives every day to avert this threat, especially in the central and northern regions of Mali.
Since MINUSMA's installation in Mali in 2013, 74 peacekeepers have lost their lives to mines and improvised explosive devices (IEDs).