MINUSMA's Cambodian civil engineering company receives UN Medal of Honor
Members of the Cambodian civil engineering company serving with MINUSMA in Kidal were awarded the United Nations medal of honor on October 7, 2022. The 150 peacekeepers in this company are part of the eight detachments of the Cambodian contingent. They have been deployed in Kidal, with an outpost unit in Tessalit, since October 2021.
"Our top priority is to maintain MINUSMA airfields, airstrips and helipads in Kidal and Tessalit. I want to reaffirm that we will uphold our commitment as well as our dedication towards our mission, and that we will fulfill our duties to the fullest extent," stated the company's Chief of Staff, Colonel Soporoath CHAN. His detachment has participated in several engineering missions; namely the renovation, preparation and maintenance of laterite airstrips in both Kidal and Tessalit. That is, in addition to engaging in the expansion of the camp, the maintenance and repair of the heliport, as well as building other infrastructure — always in support of the Mission.
"The Cambodian contingent has played a vital role by executing civil engineering works throughout the region of Kidal. The company was actively involved in the construction of the airstrip that was essential to speed up the rest of the works onsite," offered Eric SEVOR, MINUSMA's regional administrative officer in Kidal. "In addition, this detachment has played an important role in improving the living conditions and well-being of staff. They have built a basketball court, bunkers and other protective walls. Their contribution to our achievement of the greening initiative for the integrated camp in Kidal was very welcome, for which they provided a team to manage irrigation systems that help plants thrive during periods of water shortage," he added.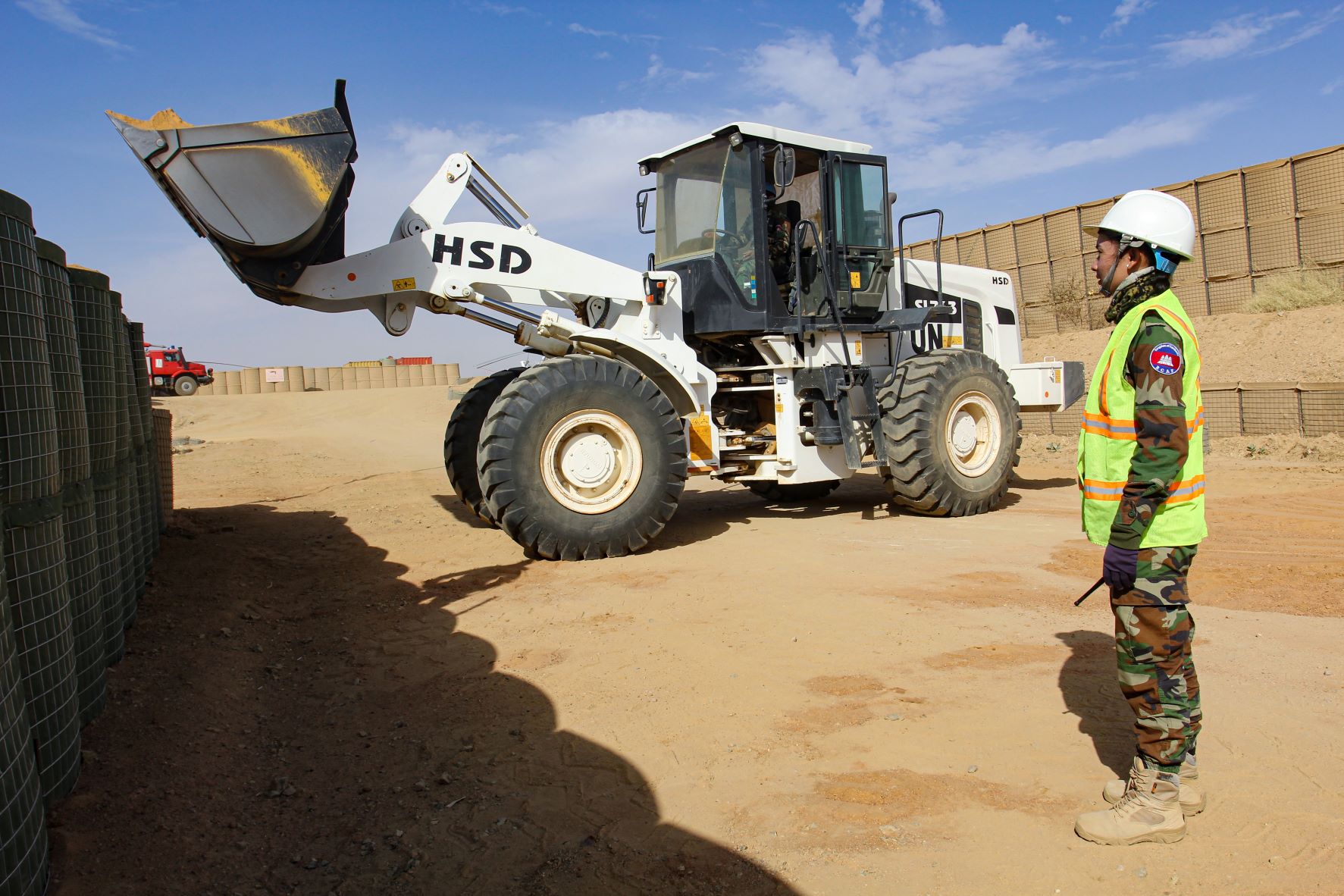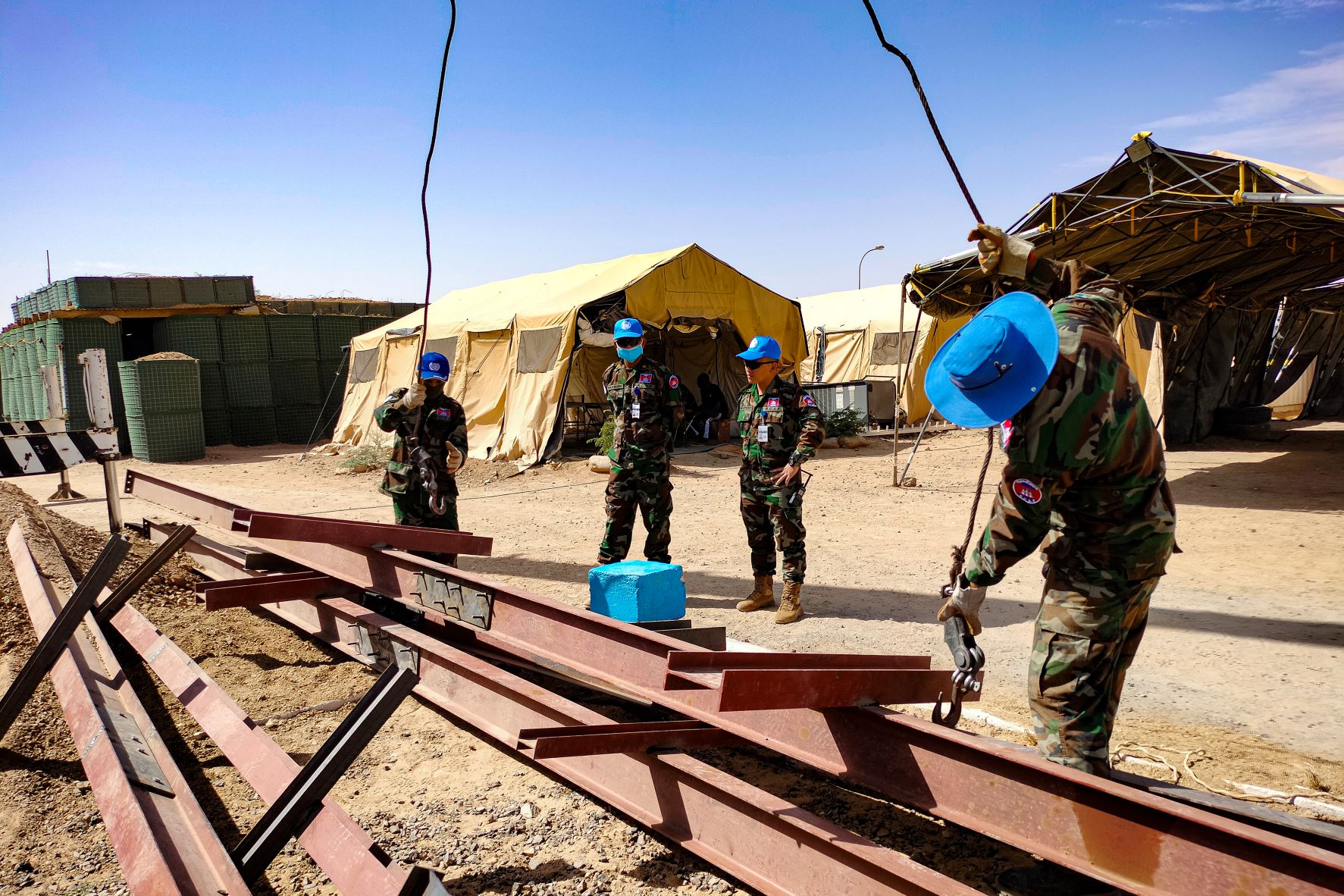 "It was a great pleasure to meet our Cambodian brothers in arms, who have such a rich and diverse culture, consolidated by more than two thousand years of history. With efficiency and dedication, this company led the construction of a new airstrip that will open up the Kidal region. The Cambodian company accomplished its missions with a very high level of professionalism, relying on the remarkable expertise of its technicians," added the Deputy Force Commander of MINUSMA in Kidal, Colonel Eric DURIEUX.
"I would like to express our sincere gratitude to the leadership of the MINUSMA Regional Office in Kidal, in particular our immediate superiors, who have always ensured we could perform our tasks effectively through close collaboration and partnership. The Commanders from the various contingents have also been remarkably supportive and engaging. I hope that our successors will also be able to enjoy the same working culture and collegial environment," said Colonel CHAN.
Medal ceremonies are an opportunity for the United Nations to celebrate the dedication of its peacekeepers and their commitment to serving for peace.