UN Police honour peacekeepers in Bamako and Goundam
329 Bangladeshi Peacekeepers and 49 MINUSMA Police Officers received the United Nations Medal on 28 and 30 November in Goundam (Timbuktu region) and Bamako respectively.
On 30 November 2022, during an official ceremony at MINUSMA headquarters in Bamako, 187 police personnel were honoured with the United Nations Medal for their contribution to the peace mission in Mali during an official ceremony. The medal is awarded to peacekeepers upon completion of their service for peace. It is a token of the Organization's recognition of their efforts, feats of arms and sacrifices for the benefit of the populations they serve.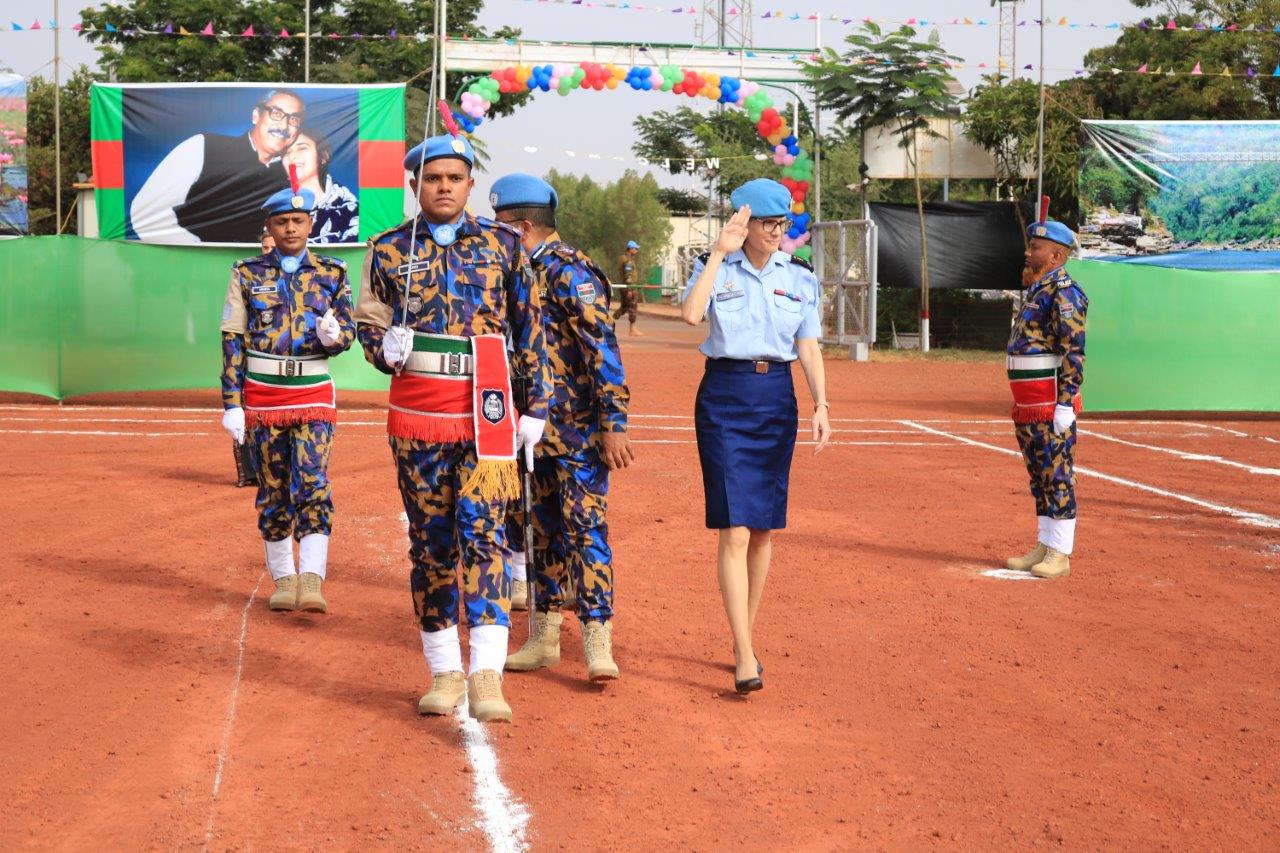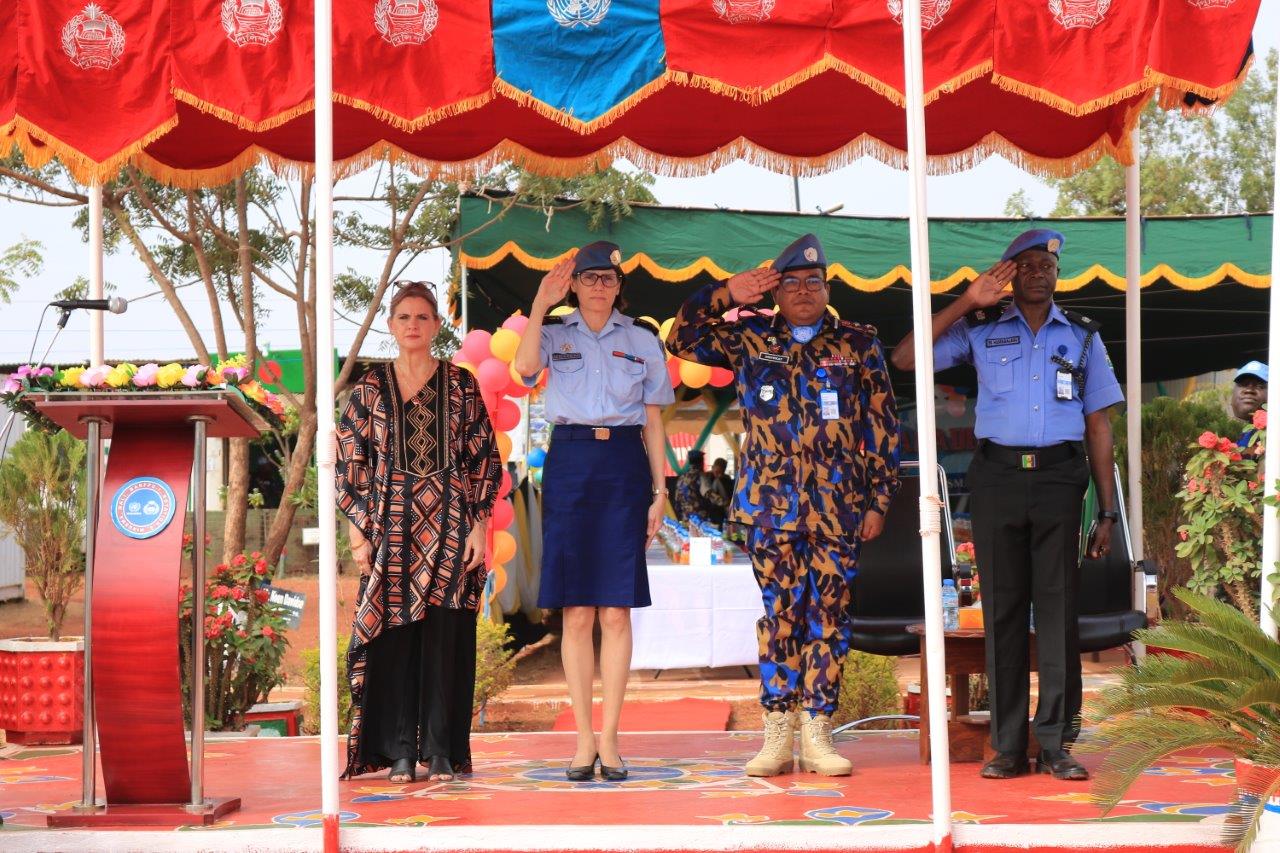 In Bamako, 140 peacekeepers (including 32 women) from the Bangladeshi Formed Police Unit received the United Nations Medal. Deployed since 14 January 2022, this unit, now in its eighth rotation, helps protect civilians and provides security for United Nations personnel in and around the Malian capital. 
During the ceremony, 47 other Individual Police Officers were also awarded the United Nations Medal. The recipients come from Bangladesh, Benin, Burkina Faso, Cameroon, Canada, Côte d'Ivoire, Egypt, France, Gambia, Germany, Indonesia, Italy, Jordan, the Netherlands, Portugal, Spain, Togo, Tunisia and Turkey. A minute of silence was observed in memory of peacekeepers who have fallen for peace in Mali. Thereafter, the recipients were decorated with United Nations medals by the authorities attending the ceremony. 
Speaking at the ceremony, the Bangladesh Police Commander, Commissioner Hasan Md. Shawkat ALI, gave an overview of the activities of his unit in Bamako and recalled his commitment and that of the men and women he commands to serve the Organization.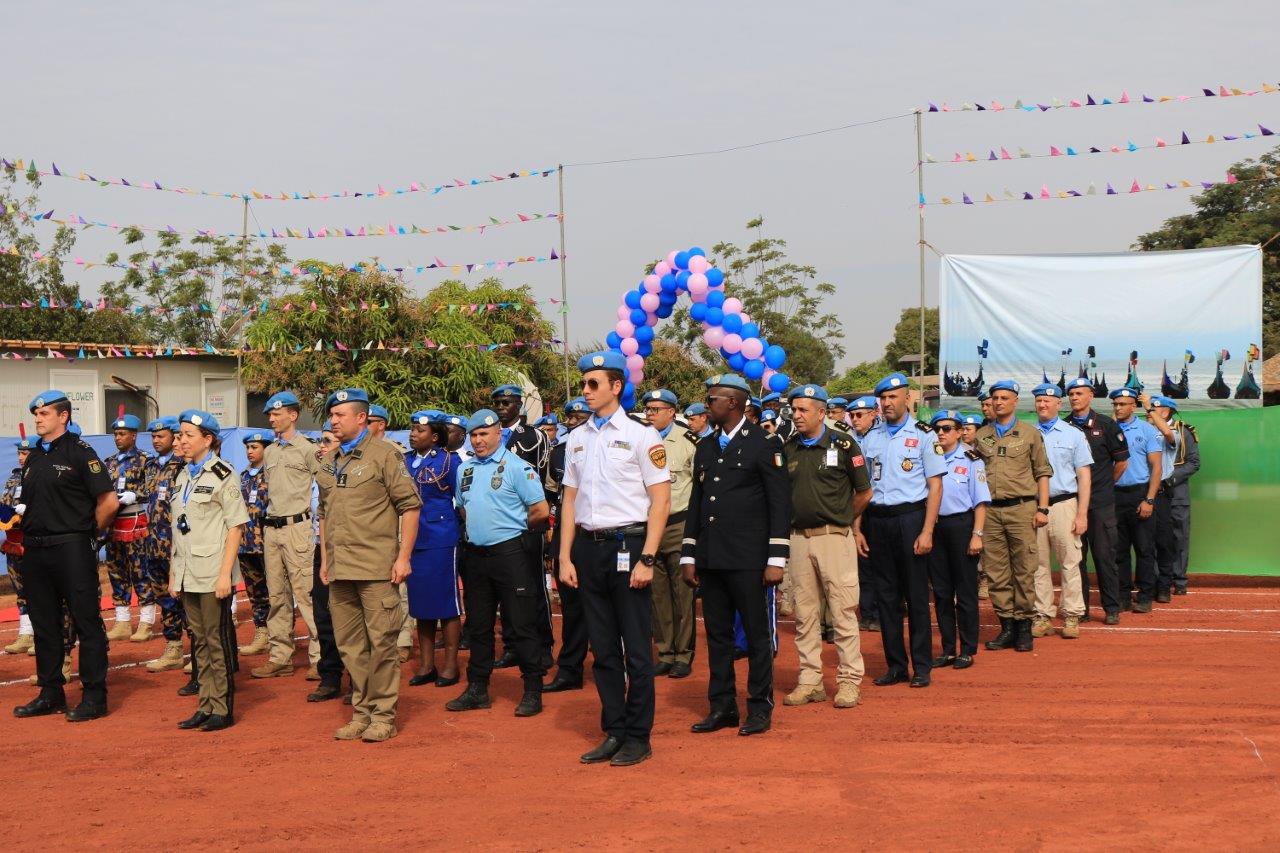 In her speech, Kristen DOWNEY, Deputy Chief of Staff of MINUSMA, congratulated the recipients and praised their professionalism in carrying out the Mission's mandate. 
Major General Patricia BOUGHANI, the Police Commissioner of MINUSMA, paid tribute to the memory of a fallen peacekeeper and stressed that "the UN Medal you received today is a recognition of your dedication, duty, professionalism and contribution to the restoration of peace in Mali." She also encouraged them to respect the fundamental values of the United Nations. 
Two days earlier, the decorations began with 27 female and 120 male Police Officers of the Bangladesh Police Unit deployed in Goundam, Timbuktu region. On a working visit to the Timbuktu region, Major General Patricia BOUGHANI also decorated two police officers from Burkina Faso and Côte d'Ivoire. The ceremony was held on 28 November 2022 in the presence of local administrative and customary authorities, regional high-ranking officials of the Malian Defence and Security Forces and MINUSMA representatives. General BOUGHANI warmly congratulated the commander of the Police Unit and his staff members for the work done in a particularly complex security context.